We know that the terms and conditions of online casinos can be slightly confusing and if you're a new player you might not even know where to find them. That's why we've created this guide so that you won't be fooled by abusive T&Cs and that you can easily understand if a promotion or the casino itself is right for you.
We can't stress this enough so we would like to preface this article by explaining that it is absolutely crucial that you thoroughly read the terms and conditions of any online casino and any promotion you might be interested in claiming.
If you check out our bonus and online casino reviews you will notice that we always accent the important elements and strive for full transparency so that you always know where you stand and if you should check out that online casino site or not.
In this guide, you will find all the key elements of the terms and conditions that you need to pay attention to, how to spot if some T&Cs are abusive, what to expect, and even how to find loopholes.
Casino Terms & Conditions: The Basics
While some T&Cs might seem to be obvious, it's still important that you read through them and make sure that nothing you find there is out of the ordinary or placed there just to trip you up.
In case you find anything that looks suspicious or read reviews from other players and figure out that the casino abusively changes the terms and conditions of an ongoing promotion out of the blue, you should step back from that casino immediately.
Because we care about your safety, we have also listed here the things that should exist by default. Below you will find the main elements of any T&Cs.
Casino Age Restriction
It is imperative that an online casino states the age players must be in order to be able to gamble. In most cases, this age is 18, but there are some online casinos that will only accept players over 21 (USA casinos mostly).
If a casino does not state this information out in the open, then it isn't a regulated online casino and you should avoid it.
Licences
If you won't find the information on whether or not they have a licence, who it's from and what its number is, then the casino doesn't have one, no matter what casino reviews you've read online (not ours, as we would never lie about this).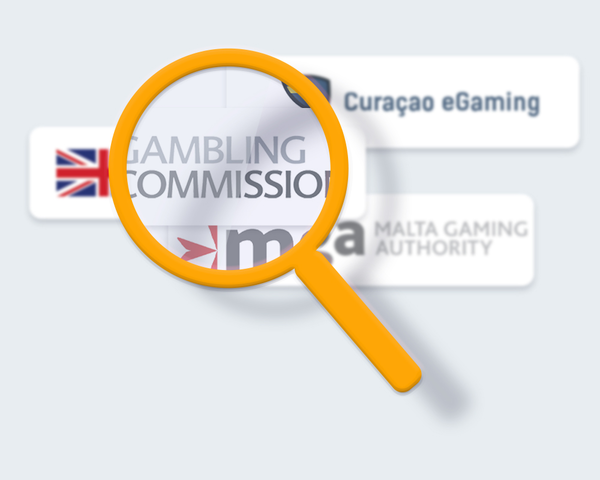 You should easily spot this information in the footer of the page and in the terms and conditions of the casino site.
Jurisdictional Restrictions
The T&Cs should also state from which countries the players eligible to sign up and play are. A safe online casino will not allow players to access the site if they are from a restricted jurisdiction. The IP address should let them know and they must redirect you either to a page informing you that you can't play there or to some other site of the same brand that has a licence that applies to your country of residence.
Jurisdiction is also available when it comes to casino bonuses as some will only be available to players from a certain country or the terms and conditions might change a bit.
New Customers or Existing Customers
Depending on whether you're a new player or an existing customer you will have access to different promotions. A free spins no deposit sign-up offer will work for new players and so will a welcome bonus, but for existing customers, the options are reload offers and VIP promotions, and they most often can't claim a no deposit bonus.
Important Casino Bonus Terms & Conditions
While there are several things that are discussed generally in the term and conditions of every single online casino, it's the bonuses that gather the most attention. The T&Cs are the most detailed and if you don't follow them to a T then the bonus will be taken back, your winnings will be voided and your account might also get closed, depending on the rules of that particular casino.
SlotsCalendar advice: While you should read the general T&Cs, it's crucial that you read the terms for every promotion before you claim it. If you're not careful you might get a deal that's not good, find one that's weird and not helpful at all because the casino changes the terms and scams you, or use it wrong and have it withdrawn.
Below you will find all the elements that should be found in the T&Cs (run if you can't find them), the ones you should pay extra attention to.
Wagering Requirements
The wagering requirement is the minimum amount a player must wager before any bonus money may be withdrawn. Your bonus or deposit amount, whichever is greater or a sum of both, is used to calculate these fees. (For instance, 30x your bonus amount).
It's important to read the terms & conditions of any casino offer to see what the wagering requirements are and when they must be met. While almost all offers have wagering requirements, you can sometimes find a casino bonus no wager requirements.
Wagering Contributions
For the most part, wagers on video slots are credited in full. Bonus terms and conditions, however, may include a list of games that are not eligible for the bonus. Your welcome bonus wagering requirements will not be affected by any money you wager on games not eligible and will not count towards completing the wagering and getting closer to cashing out.
Many table games, for example, will not contribute 100% toward the required wagering amount. Blackjack, roulette, baccarat and live dealer games usually contribute 10 to 25%. The amount of money you'll need to wager before you can cash out your wins is four or five times greater than it would be on a slot.
Time Limits
Any time period for completing wagering criteria or a promotion's start and finish dates will be detailed in the terms of service. If the casino does not have a specific timetable, it will make it clear anyway. Bonuses and promotions might be cancelled at any time, with or without notice, and this info should be present as well if this is a possible scenario.
Deposits & Withdrawals
Casinos have different minimum and maximum limits both for deposits and for withdrawals, and thresholds for sums that make you eligible to receive a deposit bonus. Different limits work for different players.
High rollers should look for very high limits on withdrawals, while those on a budget should look for terms and conditions that stipulate that they can make a low minimum deposit. At a minimum deposit casino, you can deposit £1, £3, £5 or £10 and still enjoy yourself.
Max Bets & Max Cashout
Some casinos will impose how much you can bet per round or per spin. They can also impose limits on how much you can cash out when using a bonus. While there are casinos that have a no max cashout cap, most of them do.
SlotsCalendar advice: You will that the max cashout limit is either a fixed sum or written as max conversion a couple of times the deposit or the bonus amount (3x, 5x etc). Whenever possible go for a larger cap or none at all because if you manage to win £1000 and the limit is £100, you lose the £900 that was rightfully yours. 
How & for Long Is Your Data Kept by the Casino?
This varies from one casino to the other and changes depending on the gambling commission licensing the casino and the jurisdiction. But in the T&Cs you should find information about this as well. Ever since GDPR (General Data Protection Regulation) laws were passed, protecting private information and its cybersecurity became crucial.
This is why all casinos need to tell you how they use your data and how they protect it and for how long they keep it. Generally, SSL encryptions will protect your data and they will be used only to allow you to make transactions, and to prevent bonus abuse, money laundering, and other issues.
According to the UKGC, records of identification and verification, so your personal data, have to be kept for five years even after you stop being a player at that particular casino.
Termination Clauses – When Can the Casino Close Your Account?
There are several reasons why a casino might close your account or suspend it, but here are the main ones:
Failing the verification process

Having multiple accounts

Unusual transactions

Violating the T&Cs

Bonus hunting

Suspicious activity

Underage online gambling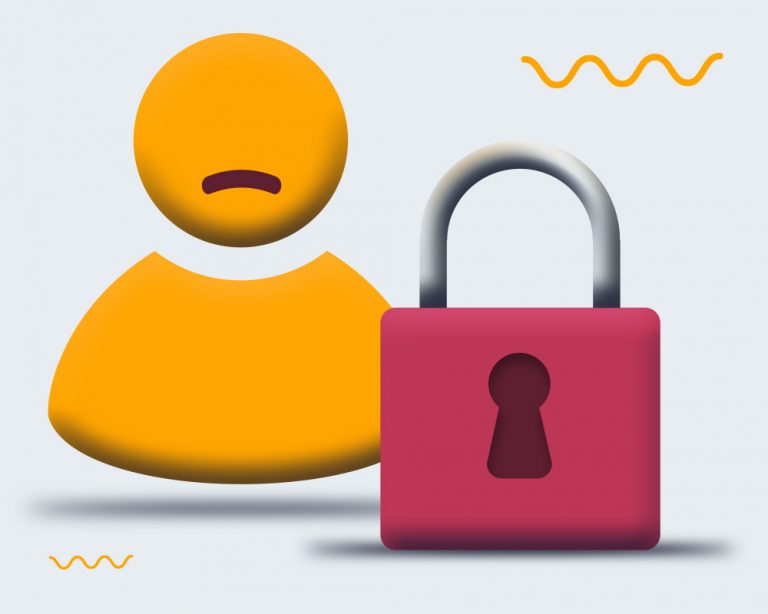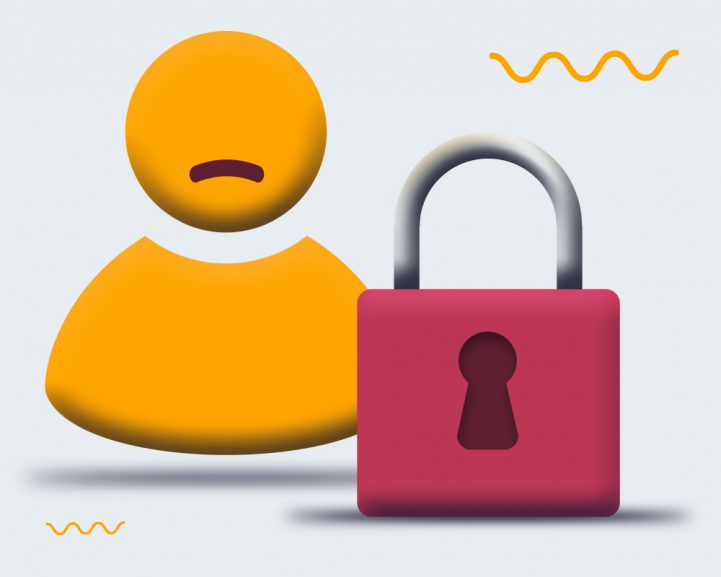 The casino reserves its rights to change the Terms at any point, or change promotions, and it has the last word when it comes to anything which means that you need to keep an eye on the rules and follow them to a T to not risk expulsion.
The Importance of Completing the KYC
As you've seen above, not completing the verification process can lead to getting your account closed. The KYC (Know Your Customer) is the verification process which all casinos are obligated to perform.
The process is super simple and you just have to enter the required personal data and double-check that it's all correct. You will then have to provide copies of some documents (ID or driver's licence and bills for proof of address).
Many casinos won't allow you to make deposits or withdrawals, to take advantage of certain promotions and will give you limited access to the casino site before you go through the verification process. So you should go through the KYC as soon as you make your account. And remember to make sure that all the data you provide is accurate and yours and doesn't belong to someone else.
Tips & Tricks
1. How and where to find a casino's Terms & Conditions
Usually, on the homepage of each casino and most of the time on every single page you should see, in the footer, a link to the T&Cs. you can find them as Terms and Conditions, but also Terms of Use or even Terms of Service. At a legit online casino they will be out in the open, easy to find, and with complete information, maybe even a FAQ.
2. Look for Possible Hidden Fees
There are some online casinos which will impose fees on deposit or withdrawal methods, extra ones on top of the processing fees or the currency conversion ones. They might not be easy to spot and you should check the T&Cs to find them.
3. Bonus Hunting – Allowed or not?
Bonus hunting has become all the rage as more and more streamers on Twitch are trying it. If you haven't heard about it before, it implies pausing slots right before bonus rounds and then playing several at the same time or one after the other. Many casinos don't allow this technique and might close your account.
4. What is considered Bonus Abuse?
This is another important thing to keep in mind. Changing your gambling pattern, several users from the same household, bigger bets, fast gambling and many other things can be considered bonus abuse and lead to the offer being voided or your account closed.
5. How will the casino handle lost connections?
Some casinos will let you carry one where you left off, others will cut that spin/bet, and others will take away all winnings or the bonus. The only way to know is to check.